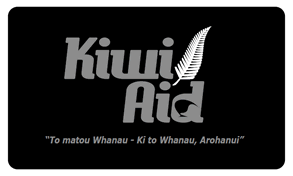 New Zealand is truly blessed with an abundance of natural resources; We have a temperate and warm climate that allows for year-round growing conditions, regular rainfall, generous sunshine, and largely 'clean and green' farmlands and forests.

This enables New Zealand to be a prodigious grower of healthy and nutritious Foods; New Zealand is renown for its; Sheep, Beef and Venison Industry; Seafood and Aquaculture production; Kiwifruit and Fruit growing; Dairy and Milk exports.

Fairleigh Enterprises has worked very closely with certain N.Z. Food sectors, in developing a range of health and nutritional Foods offered at relatively low cost on the humanitarian market, but ensuring nutritional mineral and vitamin levels, as well as high Protein levels.

Our Company's progress has been mostly in the area of developing the 'availability' of special "Food" raw materials and then in designing and implementing a number of unique Food processing technologies, to produce the opportunity for supplying 'special needs and humanitarian Food resources' to needy populations worldwide.

We have recognized though, that humanitarian Food requirements will vary in all of the unique and tragic circumstances around the World, and for the many different requirements of each unfolding 'natural disaster' or special Humanitarian emergency.
The Food supplies that we offer include:
Dairy Protein powders: milk powders, whey powders, and various 'blended dairy powders' for specific market requirements. These Dairy Protein powders will be supplied either from our production plants in either New Zealand / Australia, or from our sources in the U.S.A.
Blended Powder Foods: various formulated blended powders to make various "Breads". We can 'blend' wheat and grain flours, plus milk and whey powders, plus required minerals and vitamins, so that local communities can make their own Breads.
Canned Meats: canned meats from our own supplies of MDM (mechanically de-boned meat) meats include: canned lamb meat; canned beef meat; canned fish meat. The lamb and beef meats can be offered with "Halal certification".
Cooked and 'de-fatted' Meats: we have developed a Microwave cooking process that allows us to process a lamb or beef meat resource to produce a very high quality, "high protein - low fat" cooked meat. We can offer 'Halal' certification with all our 'Cooked and de-fatted' Meats.
Milk drinks fortified with Fruit pulps: by combining the 'protein' values of milk with the 'Vitamin C' contained in fruit pulps, we have developed a nutritional and functional liquid 'food' resource that will bring health and wellness benefits to all age groups of people who are suffering from Humanitarian disasters.
It is our policy to work directly with Government Aid agencies, Non-Government Organizations, Regional Support networks, Local Community disaster relief agencies, and Humanitarian groups to develop Food requirements for particular needs. We welcome all enquiries from Humanitarian Aid Agencies and Regional support networks, who will join with us in bringing our "KIWI AID" Food supplies directly to the people in need.